Summary
The CLOSUP Wind Project, led by Sarah Mills, aims to improve understanding of state and local policy issues related to utility-scale wind energy development. This project originated from three surveys conducted in 2013 and 2014-one of residents in the Great Lakes region, another of local officials in Michigan, and a third of farmland owners near four Michigan windfarms.
In 2016, CLOSUP received a grant from the Charles Stewart Mott Foundation to investigate community attitudes about wind energy near Michigan's existing windfarms and then communicate lessons-learned to inform local wind development policies.
In 2019, the Michigan Energy Office within the Michigan Department of Environment, Great Lakes, and Energy (EGLE) funded an expansion of this work, to help Michigan communities plan for energy infrastructure more broadly. The project provides information templates and FAQs, and technical assistance—through in-person presentations, phone and email consultations, and webinars—to communities to help determine how to incorporate energy into their land use plans and ordinances.

In 2020, the CLOSUP wind project transitioned into the Renewable Energy Policy Initiative and was spun out to the Graham Energy Futures Initiative.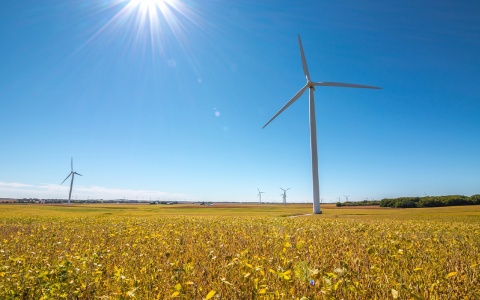 Reports:
Video/Webinars:
Presentations:
Funding from the Michigan Energy Office allows CLOSUP researchers to provide technical assistance to communities across the state of Michigan on planning and zoning for energy infrastructure, tailoring presentations based on the interests of the community. Below is a sample of presentations. A full list of presentations is available as part of CLOSUP's Energy & Environmental Policy Initiative.
If your community has questions about planning and zoning for energy, contact Dr. Sarah Mills at 734-615-5315 or by email to sbmills@umich.edu.
"SARAH MILLS CAME UP JUST PASSING ALONG THE FACTS. THE ASSISTANCE OF DATA ALLOWED US TO MAKE DECISIONS FOR OUR FUTURE."

Bill Renn, Chandler Township Supervisor
Looking for More?
For more information on the CLOSUP Wind Project, contact Dr. Sarah Mills by email to sbmills@umich.edu.
Have any questions?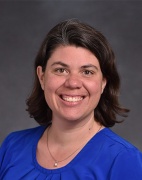 Senior Project Manager, Graham Sustainability Institute