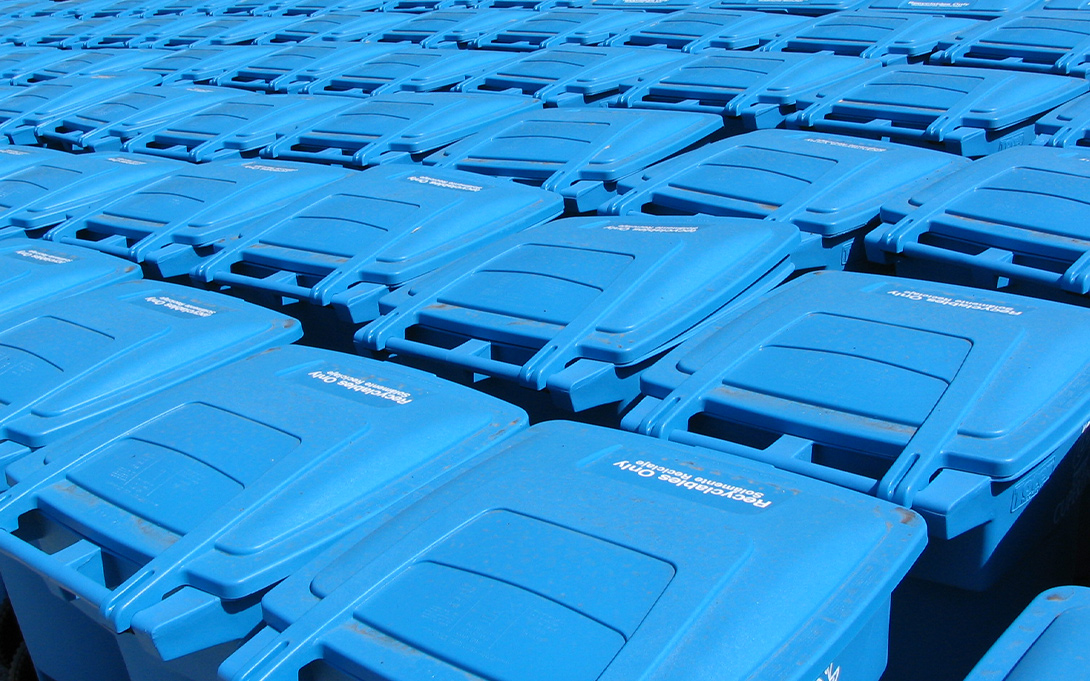 The majority of Michigan local leaders report recycling is somewhat or very important to their community members, with 65% of officials from the state's largest jurisdictions saying recycling issues are very important in their communities, according to a University of Michigan survey.
The findings from a new Michigan Public Policy Survey conducted by the Center for Local, State, and Urban Policy (CLOSUP) come as the state, once a national leader in recycling, has fallen behind the national average over time.
The first report from the survey, Recycling Issues, Policies, and Practices among Michigan Local Governments, shows while state lawmakers are considering bipartisan legislation proposing broad reforms and updates to the Michigan Solid Waste Law, just 24% of local leaders in communities with no recycling today are satisfied with their situation, indicating broad local support for change. Michigan has established a goal of tripling the state's current statewide recycling rate to 45%, surpassing the current national average of around 32%. 
The survey was funded in part by the Michigan Department of Environment, Great Lakes, and Energy. 
Michigan's local governments are key to the state's materials management and recycling policies and practices. Counties are required to have solid waste management plans, and these are increasingly shifting away from a primary focus simply on waste disposal to an increased emphasis on recycling, organics management and waste reduction opportunities. 
Local leaders report the overwhelming majority (79%) of communities in Michigan currently have access to at least some recycling services. Nearly half of cities, villages and townships indicate that their residents have access to drop-off facilities for recycling (49%), curbside recycling (43%) and/or household hazardous waste collection (42%).
Some leaders said they were proud of their community efforts. Many highlight recent changes that make recycling easier, such as curbside recycling or rolling carts or bins, as well as annual clean-up days marketed as community events, and successful collaboration efforts with other local governments. 
Yet the debate continues over how to expand services—through public action or using private contractors, or whether residents or businesses would support higher taxes in order to increase local recycling services—as an unusually high number of local leaders expressed uncertainty. 
And local leaders cite a range of challenges they've faced. One respondent said people have dumped large, nonrecyclable items, such as mattresses or fertilizer bags. Another said people want to do the right thing when it comes to recycling but there's no unified process.
"The findings show an enthusiasm for current recycling efforts, but that confusion over what to do next represents an opportunity for additional outreach and dialogue by the state, jurisdictions and other stakeholders," said Debra Horner, CLOSUP senior program manager.
These findings are based on statewide surveys of local government leaders in the fall 2021 wave of the MPPS, as part of the Michigan Local Recycling Policy Project.
More news from the Ford School