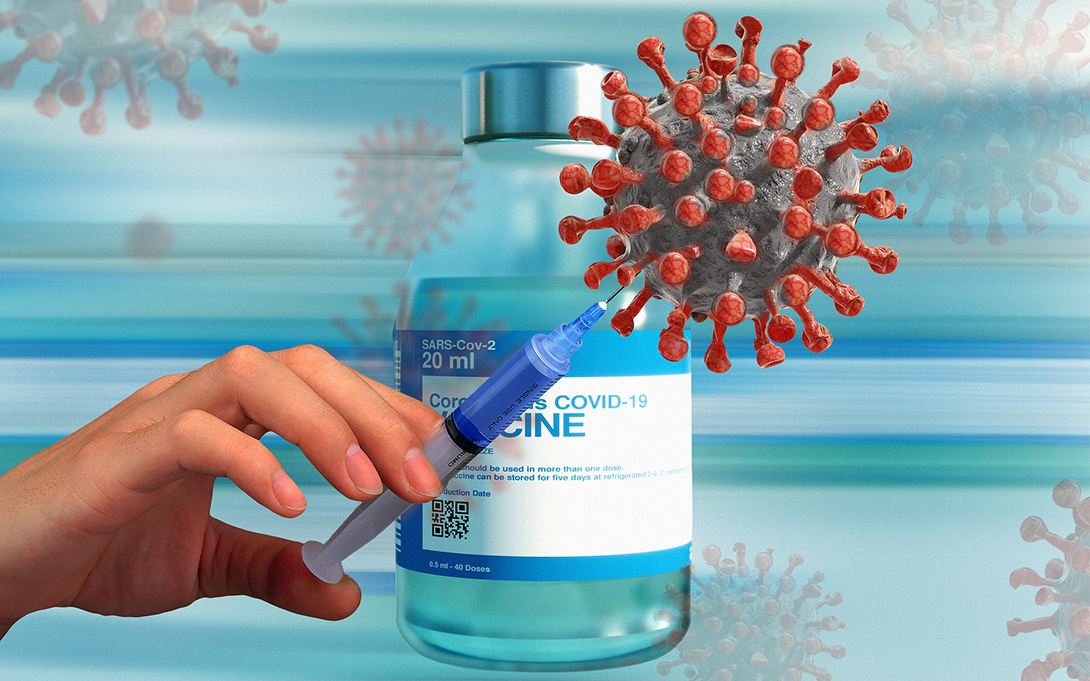 Most Michigan local government officials have been confident in the safety and efficacy of available COVID-19 vaccines, yet leaders' views on vaccine safety are highly correlated with partisanship, according to the spring 2021 wave of the Michigan Public Policy Survey (MPPS). It shows that 75% of respondents very or somewhat confident in the vaccines, and only 16% not at all confident. However, 74% of Democrats responded being very confident, compared with 57% of independents and 32% of Republicans. 
High confidence was also more common among men (49%) than women (40%) and among older local leaders (61% among those 70 and older).
The survey, conducted between April 5 and June 7 by the Ford School of Public Policy's Center for Local, State, and Urban Policy (CLOSUP), included questions about the views of Michigan's local leaders and the actions local governments may be taking with respect to the pandemic. The survey also asked local government officials about their government's role in the vaccine rollout, policies regarding vaccination for their jurisdiction employees, as well as the local leaders' confidence in the fairness of vaccine distribution, and in the safety and efficacy of the vaccines.
The survey went into the field on the same day that vaccine eligibility officially expanded to the general public in Michigan.
During April and May, although county health departments took a local lead on COVID-19 vaccine roll-out across Michigan, the survey shows that just 19% of general-purpose local governments (counties, cities, townships and villages) took actions to support community-level vaccination efforts. However, the timing of the MPPS survey—with most data collection completed by the end of April—may have missed potentially increasing activities by local governments later in the spring.  
Common actions reported include community information dissemination, assisting local health departments, providing jurisdiction facilities and coordinating with other community groups to help run vaccine clinics. Additionally, less than 10% of Michigan local governments implemented policies or practices regarding COVID-19 vaccinations among their own employees.
Tom Ivacko, CLOSUP's executive director, said even though the numbers seem small, hospitals, pharmacies and local health departments all played major roles. 
"Other local governments have played a smaller role, but many have still been integral in facilitating vaccine distribution and their residents' understanding of vaccine availability," he said. 
Debra Horner, CLOSUP's project manager, said the role of local government may become more important.
"The rate of vaccination has stalled in some Michigan communities due to hesitancy and a lack of trust in medicine and public institutions," she said. "The potential for local governments to help increase vaccination rates is coming into sharper focus since residents normally express higher levels of trust in their local governments than in the state or federal government."
Regarding distribution of the vaccines, 78% of local leaders statewide were somewhat (43%) or very (35%) confident that vaccines were being distributed fairly, while 11% were not at all confident, and 11% were unsure. However, this assessment may have changed once vaccines became more widely available in late spring. 
Officials from large jurisdictions, and from those in southeastern Michigan, were more likely than others to say they were "not at all confident" that COVID-19 vaccines were being distributed in a fair way. Meanwhile, officials from the Upper Peninsula were the most likely to be "very confident."
The MPPS is an ongoing census survey of all 1,856 general purpose local governments in Michigan conducted by CLOSUP since 2009. Respondents for the spring wave include county administrators, board chairs and clerks; city mayors, managers and clerks; village presidents, managers and clerks; and township supervisors, managers and clerks from 1,364 jurisdictions across the state. 
The analysis includes comparisons to public opinion data from the State of the State Survey conducted by Michigan State University.
You can read the MPPS report here: Local leaders' views on Michigan's initial COVID-19 vaccine rollout in Spring 2021
More news from the Ford School