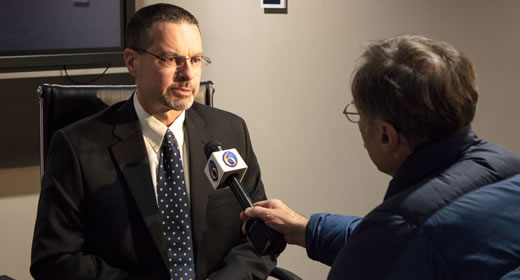 CLOSUP program manager Tom Ivacko's "What is lost when a state takes over a city," was published on April 13 by Governing.com. The piece, which ran in "Voices of the Governing Institute," describes Michigan's restrictive local government finance policies, including its emergency financial management system, and how they became a key contributing factor to the Flint water crisis.
"Michigan's approach to local government finance is among the most restrictive in the nation," writes Ivacko. He goes on to describe the state's dramatic cuts to local government revenue-sharing, severe caps on communities that seek to raise funds locally, and the state's emergency financial management system, which Ivacko describes as "the most aggressive in the nation in terms of state takeovers of local government."
"Michigan has been a laboratory testing these issues, and it has made far-reaching mistakes in the process," writes Ivacko. "Across the country, other government leaders owe it to their own citizens to learn the lessons of Flint."  
Tom Ivacko (MPP '93) is program manager of CLOSUP, the Ford School's Center for Local, State, and Urban Policy, and oversees the center's Michigan Public Policy Survey (MPPS), which surveys local leaders about a variety of policy issues and collects factual information of relevance to citizens and policymakers. Launched in 2009, the MPPS is conducted in partnership with the Michigan Association of Counties, the Michigan Municipal League, and the Michigan Townships Association. 
More news from the Ford School