Barry Rabe: Can We Price Carbon?
Date & time
Oct 1, 2018, 11:30 am-1:00 pm EDT
Location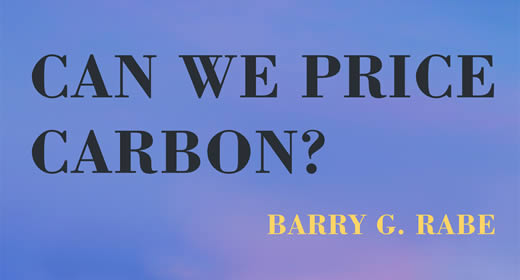 Free and open to the public. Refreshments provided. Join the conversation: #policytalks   Barry Rabe discusses his book Can We Price Carbon? Moderated by John Milewski, Director of Digital Programming; Host and Managing Editor, Wilson Center NOW.   About the book:A political science analysis of the feasibility and sustainability of carbon pricing, drawing from North American, European, and Asian case studies.
View details on the Ford School site